Medical Interviews Preparation Workshop

MMI / Structured / Semi-structure Panel Interviews
An intensive Medical Interviews Preparation Workshop for students who received or expecting to receive an interview offer for the Undergraduate Medical Schools in Australia.
Note: If your suitable workshop date is not listed, or the workshop date is now closed, then we highly encourage you to consider our 1-on-1 personalised interview training which will be conducted by one of our specialist interview coaches, view trainer profiles and read about 1-on-1 Interview training.
| | | | | |
| --- | --- | --- | --- | --- |
| Live Online | 2-3 Dec 2023 | Sat & Sun | Live Online  | 2 spots left  |
| Live Online | 27 - 28 Dec 2023 | Wed & Thur | Live Online | Enrol |
| Live Online | 13 - 14 Jan 2024 | Sat & Sun | Live Online | Enrol |
| Live Online | 22 - 22 Feb 2024 | Wed & Thur | Live Online | Enrol |
| Live Online | 24 - 25 Feb 2024 | Sat & Sun | Live Online | Enrol |
| Live Online | 20 - 21 Apr 2024 | Sat & Sun | Live Online | Enrol |
The unique NIE workshop program aims for students to gain an in-depth understanding and required knowledge of the medical interview processes for specific universities, including Multi-station Mini Interview (MMI), Structured, and Semi-structured panel interviews. The workshop is structured and based on the models that are taught during our proven one-on-one personalised medical interview sessions. The workshop will allow each and every attendee to learn the required skills and practical understanding for the university from which they received an interview offer from.
The interview is an extremely competitive process. You will be assessed against other candidates who have not only tried as hard as you but who are also just as sincere and goal-driven in their desire to succeed. 
So, how will YOU achieve success? How will YOU be at your best? How will YOU gain that slight edge required to outperform the other candidates?  
Partner with NIE and let us maximise your medical interview potential!
The workshop will be a fun and exciting day filled with intense learning through practice, role plays, group activities, self-reflection, theory, and of course personal feedback. All students will experience the proverbial "Hot Chair", that is, each student will have one-on-one practice with the teacher, as well as MMI training while practicing the relevant medical interview questions. The day is concluded with each student being given personal constructive feedback on their performance during the day and relevant 'performance improving' suggestions and recommendations for the upcoming interview.
This workshop is not only imperative for those who have been offered or expecting a medical interview offer, but it is also important for one's future career and studies.
Note that the program is offered both as an in-person full-day program or a live online workshop which will run over two days for approximately six hours per day.
The in-person events run from 9:00 am - 5.30 pm in small group environments most often 10-14 students per group. 
The live-online workshops run from 10:00 am - 4:00 pm over two separate days. The workshops are run by expert teachers with extensive experience in both conducting interviews as well as interview training,  medical interview program planning, and curriculum writing. The maximum number of students we accept per class is 12. 

IMPORTANT: Having a camera and microphone active throughout the session is a prerequisite for the workshop. If you do not have a working camera and microphone and do not have a good enough reason, which should have been discussed with NIE prior to the start of the session, your session will be either postponed or canceled.
Since 2001, NIE's medical interview training has been unparalleled and incomparable in content, quality and value to any other course provider in the industry. Give us a call, speak to the interview coordinator or program lecturer, and find out more today!
*NIE also offers medical interview training for Monash Physiotherapy, Radiography, and Medical Imaging, UWA Medical Interview Master of Pharmacy.
Workshop cost:  $499
**Limited time offer: You will also receive a complimentary hardcopy NIE Interview Techniques Textbooks as part of this service. Please note, this offer applies to only 1 book per customer. The actual cost of this textbook is NOT included in the cost of the workshop. Hence if you have received this book free of charge already, you will not be sent another book again.
In-person Workshop Duration: 9am - 6.00pm.
Live Online Workshop Duration: Run over two days.
Day-1: 10am - 4pm
Day-2: 10am - 3pm
Finishing time for both days will depend on the number of attendees and can be slightly earlier or later than 3pm. Please allow up to 1 hour of extra time in the event that the session will run over time.
Remaining Workshop Dates and Locations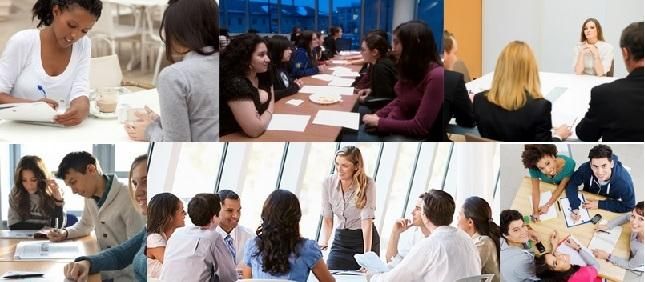 Disclaimer: Venues at which the NIE workshops are held such as UNSW, UWA and UniSA are in no way associated with the NIE or advertised programs. The venues used are solely for room and facilities hire only.