Distance Learning Package (DLP)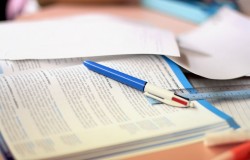 Eight UMAT books (1600 UMAT practice questions with answers and explanations across the books). UMAT theory, in depth up-to-date curricula, full strength NIE UMAT practice exams. Medical Interviews textbook is also included. The DLP UMAT Course has the same course content as the Premium Course minus the Simulated UMAT Day Workshop.
DLP 'Plus' course - $969
DLP UMAT Course + Revolutionary Medical Interview Workshop.
Package Includes
1600 questions with answers and explanations across 8 textbooks
UMAT Starter Pack (eBook 6) - emailed upon your enrolment for an immediate start in UMAT preparation.
UMAT Section 1 book : Logical Reasoning and Problem Solving - Hardcopy Book
UMAT Section 2 book : Understanding People - Hardcopy Book
UMAT Section 3 book : Non-verbal Reasoning - Hardcopy Book
2 Time Trial Tests Book (Book 5) - Hardcopy Book
Booklet 8: UMAT NIE final trial test paper - Hardcopy Book
Medical Interviews Techniques (Book 4) - Hardcopy Book
eBook 7: UMAT Updates Pack
Ongoing UMAT updates up until the date of the student's exam. At NIE we do not charge seasonal membership fees. Students remain enrolled with us until their UMAT date regardless if you are starting UMAT training in Year 10, earlier or later.
*Group discounts available